Love Shuttle is a completed webtoon manhwa written and illustrated by Im Ae Ju. Released in 2019, it has been published by Lezhin, which features characters in an Omegaverse.
Synopsis
[
]
There's a late bloomer, and then there's a *late bloomer.* Doyun may be half Omega, but he certainly doesn't look it: he's tall, chiseled... But the worst of it all is that he's a full-grown adult male who has yet to go into heat. He doesn't see the problem, and everyone assumes he's an Alpha, anyway. But when his body finally decides it's "time," it just happens to be at the most inopportune moment. He has no-one to turn to but his work rival, Taehan – but thankfully, Taehan is more than man enough to help him out.
Characters
[
]
Lee Doyun
[
]
A half-omega who has not produced any pheromones neither been in heat yet. Doyun does not feel that is an obstacle to him having a normal life since he has not had any problems. He is the fourth son of an alpha father and omega mother. Graduating from elementary then middle and high school Doyun felt he was not lovely or pretty like other omegas. He does not like taking medication when he is prescribed one after entering heat.
Jung Taehan
[
]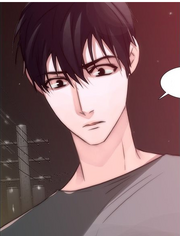 Even though Doyun had moved more heavy boxes than him at work Taehan addresses him as a weakling and states they would finish quicker if they did not have him in the way. Following him outside at a social event Taehan is surprised to learn that Doyun is not an alpha. He questions whether as an adult should Doyun not be prepared to avoid his heat experience. Offering to head back to the restaurant to retrieve Doyun's phone, Taehan reiterates he is trying to help Doyun after he has his arm held by him.
Joo Eunseo
[
]
An omega who is described as admirable for his work ethic. Skeptical of Doyun's claim that he is taking medicine for a cold, after sniffing him Eunseo says he has never smelt his scent before and wonders if Doyun is a beta.
Story Introduction
[
]
Lee Doyun's mother has contacted a doctor since if Lee does not produce pheromones or go into heat then it is impossible to live a normal life as an omega. At work Doyun is treated as an alpha and as he considers Taehan's words on whether he has hit on Eunseo his hearts beats rapidly as he enters heat for the first time.
At the JIN Clinic Doyun is prescribed an inhibitor to take three times a day after eating. Whilst Eunseo comments on Doyun and him taking medication, Doyun notes that is the first time he has spoken to him. At a social event after Doyun has not taken his medicine and he enters heat which is noticed by Taehan.
Love Shuttle Images
[
]
Wiki Link
[
]