Yaoi, Shounen-ai and Bara are categorized into genres which is additionally helpful for search purposes and to be indicative of what to expect in fictional stories within anime, games, light novels, manga, manhua or manhwa. For other information sharing resources Yaoi can be a genre in its own right to denote that men who are attracted to other men are featured prominently. However there is no genre for series that feature opposite sex couples and so in the interest of equal treatment and searching it is more constructive to list the conventional genres that content belongs to. This article explains genres and details examples of series accordingly.
Action
[
]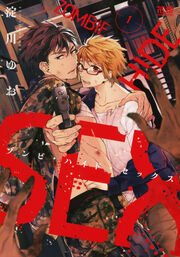 Thrilling scenes such as those involving martial arts or weapons based combat including explosions may be featured heavily. The characters themselves plus the actions they can perform may also be intense in nature. Exciting scenarios including car chases or other fast paced events often make up aspects of an action series as well. Engaging battles, risks being taken and desperate situations can play a part overall to generate excitement. Examples of action series include:
A Swedish sniper has moved to New York and has been assigned to take out wizards belonging to a secret society. Resorting to his own capabilities with back up from others, it is his partner finding out being something he cannot deal with.
An ex-boxer who thinks little of beating first then asking questions later is made to pay off the debts of his father. The offer comes from an especially violent man.
A grocery store worker evades and fights off zombies. He is helped by a member of the Japan Self-Defence Force who is good with guns.
Adventure
[
]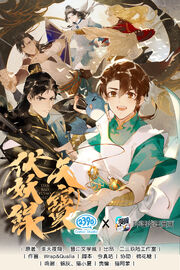 A journey may be taken either personally or across epic or distant geographical locations. Undertaking a mission to accomplish an aim may be the driving force where many obstacles may be faced. Travelling to often unknown settings, including ones in different worlds or dimensions, characters progress where they like whether it be in a search for treasure, exploring their region, to defeating villains. Examples of adventure series include:
Helping a classmate draws a student into a world who hears he will become the next demon king. To overcome skepticism he learns what it takes to become a true demon king by partaking in an all manner of tasks.
Drawing a sword and being cursed by it, a man sets out to defeat the demon king to deal with the problem. Making his way to a village to resolve one of many cases he has been handling he finds out people have been disappearing around a mountain deity.
After entering the exorcist department a character is tasked to lead a group to vanquish yao users along with the commander of the Longwu Army.
Comedy
[
]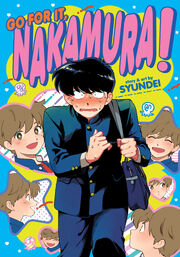 Funny and comical sayings along with scenes would be capitalized on to make others laugh. Satire can involve light-hearted mockeries of serious matters in other series. Ironic events, sarcastic remarks and juxtaposition may be deployed. Analogies and double entendres frequently appear as well. Dark comedy can include parodies or satirical stories that makes light of normally tragic or taboo subjects in a society. Surreal and absurd events could be displayed in addition to whimsical happenings. Examples of comedy series include:
A reporter is not too happy to have been assigned to work with a photographer who has taken some of his opportunities. He shows his discontent as they pursue a scandal.
Suddenly able to read minds a character learns who has feelings for him. It is none other than the person he has feelings for.
Feeling special at speaking to an account playing a character he likes, the fan then heads to meet the star in person. The star is the actor who played the character that the account is pretending to be, and is the person speaking through it.
Drama
[
]
Often the character's perspectives will be heavily focused on where conflict in their lives or other crucial events are explored. Family dynamics or emotional themes may be shown not limited to infidelity, poverty, and corruption for examples. Matters pertaining to societies such as class issues and natural disasters can also be included for dramatic scenarios where a character's experiences can be empathized with. Examples of drama series include:
A company president literally cannot feel heat, aside from one person who suddenly says he loves him. Returning his affections, he is unaware that it is an act to gain company secrets since the man's family has been threatened.
The emotional impact of meeting someone a character at a high school reunion is explored, deepened when there were feelings for them in the past.
Drama abounds when a character meets someone in person who he has been watching on an explicit webcam. This is to a greater extent when they wake up in bed with one another.
Fantasy
[
]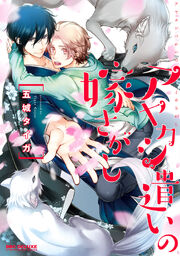 Magic being a normal occurrence in the world would indicate a fantasy series. The invented worlds may be fanciful with legendary events occurring in surreal locations. Knights, wizards and magical beings such as dragons are often prevalent in fantasy worlds. Spell-casting and the creation of magical items among other mystical dreamlike traits are also common. Fantastic beings of various magical predispositions and capabilities may exist. Examples of fantasy series include:
The fictional fantasy world and region related powers are inspired by that from real world culture namely an ancient civilisation. The Egyptian gods in this series use their powers and strategies to achieve their aims.
As a half-vampire it is nothing irregular to absorb the energy of humans in lieu of drinking blood. Having not fed in a while though his health declines and his background may be discovered.
A celestial master is responsible for the realms of mortal and immortal matters. He helps someone who was saved from demons with his cultivation abilities. Ice and fire spells can be used then physical objects such as swords are able to be conjured as well.
Historical
[
]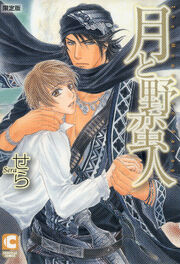 Fictional history can be shown in flashbacks or make up the entirety of a series that takes place in a past setting. Typically stories would occur in ancient times to antiquity although provided the time or setting is considered in the past then the historical aspects can be embraced. Environments may include historical details in works of fiction with characters that fit the time period of the setting. Examples of historical series include:
Fated lovers are reborn in modern times yet their past experiences from long ago are recollected and impact the story hence the classification.
A fictional story where imaginary characters exist in an area based on real world. Characters use language from the Goryeo era of South Korea.
The time period is not as significant as the medieval style world the character live in. While King's Maker: Triple Crown is a sequel that takes place in the near future of King's Maker the setting remains a historical one relatively speaking.
Horror
[
]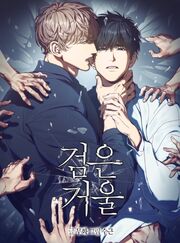 Horrifying experiences that evoke fear, fascination or revulsion would be shown. Supernatural and psychological circumstances could induce this by creating suspenseful, violent or shocking events. Both people and supernatural beings can instigate the dread. Sympathy for those enduring the events may also be elicited. Horror series may have higher rates of graphic violence meant to resonate innately. Examples of horror series include:
Suffering an abusive past is not the only unfortunate event to befall a character. Being kidnapped he is imprisoned by someone obsessed with him.
A psychological counselor hears from a patient that he has beat his lover unconscious and buried him alive.
Zombies creep through dark corridors and can move really fast. Characters can fight in some manner but largely it's escaping the quite horrifying beings while they can. The ruined world and unfortunate background of some characters adds to the tension.
Isekai
[
]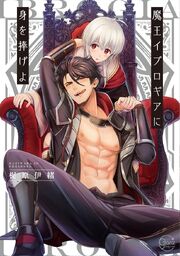 The term for a series where a character from earth is suddenly transported to another world, which can be a virtual massively multiplayer online (MMO) game, fantasy or parallel universe world to note a few. Isekai is a specialized type of fantasy, one where the specific act of entering another world has warranted its own genre, the concept of which has its basis in ancient Japanese literature. Whether reincarnated or teleported, often protagonists will retain their memories that are helpful in their new setting. Isegye (Korean: 이세계; Hanja: 異世界; RR: 'Isegye') is the genre name in South Korea. Examples of isekai series include:
A character's soul is banished which transmigrates to a world where fighting is key to survival. His background and medicine base specilization seem of little help.
After being shot a character awakens in a real life world of a game he played as a kid. Having fallen in love with the demon king he uses his knowledge of the game events to ensure he survives.
A student is physically summoned to a magical based world filled with titans. Having no knowledge of the place he is guided by who summoned him.
Music
[
]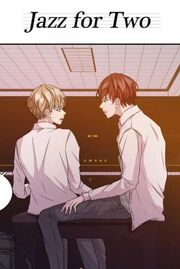 There are many genres for music that is listened to, yet with music series on the wiki it is in the context that music may play a part in the story. Characters can sing, dance, or play musical instruments as a hobby or in other capacities. Recorded singing vocals may be used in anime in addition to the standard opening and ending musical scores. Music may contribute to the emotional connection between characters. Examples of music series include:
After asking for his guitar to be fixed a character demonstrates that he can also sing. Joining a band, they practice and perform live where the anime showcases the instrumental and vocal performances.
A character's musical background helps him perform on stage. He continues this as he navigates his feelings for a novel writer.
After finding someone who he was affectionate to at school a character is keen to form a band with him. He moves in with him and his girlfriend for that purpose.
Mystery
[
]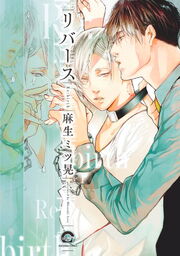 With unknown events happening the circumstances may require exploring. Crime stories will often feature mysteries requiring a critical perspective. A professional or amateur investigator searching for clues that may be uncovered could deduce the true nature of a central enigma, whether it concern an event, item or person, in the hopes of solving the mystery. The perpetrator of crimes may be uncovered with the motives explained. Examples of mystery series include:
Disappearing ten years ago after the passing of a classmate a character wonders what secrets he is hiding from the past.
A bookstore clerk can see ghosts and meets an exorcist possessing supernatural powers. Together they work to solve mysterious cases they learn about.
After returning from work a character finds gifts outside his apartment. Then dinner is prepared inside his home with little clue as to who this stalker is or why they behave this way to this person.
Omegaverse
[
]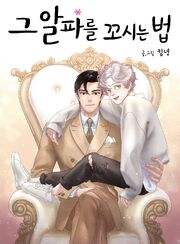 Like Isekai it arose on account of how specific and then wide ranging it is. Characters living in Omegaverses' would often be hierarchically categorized between three groups: dominant Alphas, neutral Betas, and submissive Omegas. With such caste systems generally Alphas would occupy high positions in society where Omegas are at the bottom. Omegas' in particular would experience heat cycles and characters can be drawn together by pheromonal attraction. Fated pairs would be created and for Yaoi series males can become pregnant and bear children to expand families. Examples of omegaverse series include:
An Omega was raised thinking that he was an Alpha. Having little opportunities he searches for someone to marry. An Alpha from a family of them is a singer in a band who eventually helps.
Keeping his status as a pregman a secret a student would blame himself for other's actions in response to his pheromones. His friend navigates distinguishing between pheromone created lust and genuine developing love.
In the far future a fated pair is made yet the characters separate. They meet again yet it may not be the case that they like one another still if they ever did since the connection was made when they were young.
Psychological
[
]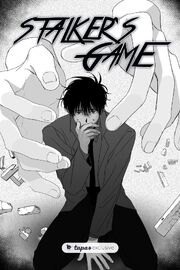 A character's interior characterization may have inner dialogue detailing their motivations rather than direct interactions with other characters. They may think one thing to themselves but act in a different manner in-front of others which could also be used for outmaneuvering matters in their favor, especially for thriller related stories. A character's mental state, mind games, and flashbacks may also be incorporated for a different type of psychological intricacy. This manner of narration can also explore the reasons for why characters behave the way they do and how that impacts the story. Examples of psychological series include:
A character maintains the act of being blind and thinks very differently to his outward façade. A dangerous pretense ensues when he has to convince a murderer with a body nearby that he really cannot see as they dine.
After moving on from an abusive relationship a character finds his abuser has followed him abroad. This is when he has affiliated with the yakuza as he attempts to cover a burn scar of the man he is to help.
Someone physically large is shy at expressing his interest in things small and adorable. Seeing a customer he cannot help but ask to touch him.
Romance
[
]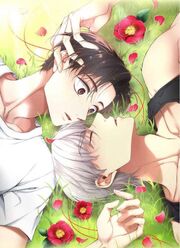 While romance can include idyllic and marvelous incidents, more often than not they will mean that characters falling in love would be a predominant theme of a series. Developing relationships in such "love stories" would be emotion-driven courses of action with sweet moments exhibited. Romance series may often indicate that the main couple's tender moments will sustain to culminate in a happy ending to the story where they remain together. Examples of romance series include:
The character's romance arises from member being sadistic and another unaware of how scary he comes across.
From living together as children the romance begins anew in school. Over time it develops as the connection between characters is sustained over time through school, then college, and working at a company together.
As a swimming instructor helps an actor learn he has also been experiencing violence at the hands of a man who does not love him. However he apprehensively states that he enjoys the abuse.
School
[
]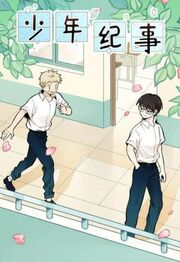 An educational institution of any kind would be a defining aspect of a series in the school genre. Where school and college protocols would heavily influence character experiences, students, teachers and lecturers or anyone outside the system interacting with others within it would be affected by the school environment. Specific subjects and classes can be in the background or forefront of a character's current occurrences as they partake the respective plots of their stories. Examples of school series include:
After transferring schools a student finds all the delinquents are attracted to him. One person remains so regardless of the glasses that causes the attraction. Additionally a couple running a bar reflect on how they met in school.
On campus a college student learns another person is deaf. Helping him they would find their relationship strengthen.
A literature teacher finds a childhood friend has joined the school he works at as a P.E teacher. They both remember the curse they were warned about.
Science Fiction
[
]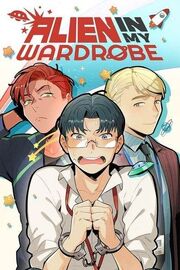 Abbreviated to "Sci-fi", strong technological elements would be explained and would be plausible in the environment at hand. The effects of computers and machines with the ramifications they have on the world may be shown. Alien life-forms as well as extraterrestrial activities may play a part such as travelling through space, time, or alternate universes. Scientific ventures such as DNA and genetic engineering can be explored, to various technologies such as mecha. Apocalyptic and post-apocalyptic settings after the end of civilization may be the case. Examples of science fiction series include:
Working in a junk shop a character would be dragged into a popular cyber game. He would reach a so called resort ran by a powerful company of this futuristic world.
An android begins cohabiting with a normal NEET. They slowly begin warming up to one another with emotions developing between both.
After a war a utopia like city was created. The technologically advanced state and perfect lifestyle was revealed as a facade for an authoritarian regime ruling a dystopian land.
Slice of Life
[
]
Everyday life may be shown and enjoyed with nothing overly tense, horrifying or out of the ordinary appearing at all. Plot development and exposition is not the point and yet neither are such series necessary quaintly at ease, although the mundane is celebrated. Interpersonal relationships between characters may be shown in realistic stories that take place. Examples of slice of life series include:
Someone who is introverted has now become jaded where the vivid excitement of city life has faded. That changes at meeting a university student.
Enjoying life by the beach one character would approach another with romantic intentions. He would think of returning to his parents to introduce his partner.
An animation student is interested in a member of a band. The drawings of him are found and yet they spend time together.
Sports
[
]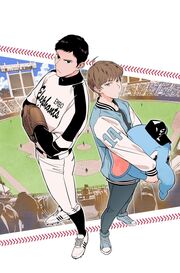 Often a single sporting, athletic or competitive event would be focused on and can concern the actual sporting mechanics or the characters taking part in some way in it. Where games feature prominently explanations can be given on what is occurring technique wise and why considering the rules of the game as the action takes place. Either way character's interactions with one another would play a part as they practice and participate in friendly and professional competitions. Examples of sports series include:
A boxing student finds and takes an interest in a male ballet student. Their friendship develops as does their proficiencies in the hobbies they are dedicated to.
A professional baseball player learns that the mascot of a team is a person he played against in a past game.
Inspired by his idol a character learns how to ice skate. After feeling dejected his inspirational figure then enters his life to coach him.
Supernatural
[
]
When a world is ordinary but experiences unnatural events that challenge the accepted assumptions about reality then it would be a supernatural occurrence since any magic or monsters that appear are not the norm. The mystery of unknown other-worldly forces may be intertwined in the plot and suspense may be incorporated. Characters may explore whatever unusual occurrences that have happened. Examples of supernatural series include:
A character finds a real life angel appear before him. After his wing is accidentally broken he takes care of him.
After moving into a household a character is shocked to find the residents are supernatural in nature. He means to create a link with one member to save him.
After passing out having been stabbed a character wakes next to a popular celebrity. He learns that he is a vampire.
Tragedy
[
]
Situations may involve characters suffering traumatic events. Characters may experience hardships themselves or observe it befalling others, to feeling sorrowful over the loss of non-living entities. Misfortunes stemming from disasters and accidents can also be weathered. The catharsis that can arise from unfortunate events, healing and moving on, can be an aspect, but so can tragic endings. Examples of tragedy series include:
A student has the baggage of a troubled past. He sees another one at the top of a building and heads to intervene.
Light-haired elites are allowed to keep dark haired "mongrels" as pets. While a relationship does develop it ends tragically.
Unrequited love is a tragedy for the characters concerned. Worse for them still is the love that cannot happen.
Cross Genres
[
]
It is common for series to be a part of more than one genre. They can be action-adventure, comedy-adventure, romance-historical-psychological-supernatural, and so forth. For article infobox's categories are listed alphabetically. The position that the genre categories are on an article is most indicative of the most prominent genre that a series is a part of. For all yaoi genres view: Category:Yaoi_Genres