Bara, Shounen-ai and Yaoi content can be shared via printed formats, namely in manga (Japan), Manhwa (North Korea and South Korea), and Manhua (China). There are additional means of illustrating a story such as with anime, games and audio dramas. This guidance article is to assist with terminology and with wiki links on articles.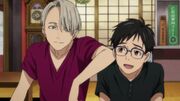 Animated episodes and OVAs (Original video animation) can include both hand-drawn and computer generated animation that originated from Japan. Anime artists employ many distinct visual styles to depict characters and they world they inhabit. Character designing, cell production, storyboarding and voice acting are involved in the production of the greater majority of anime. Computer animation has increasingly been used to improve the efficiency of the production process. The anime scenes themselves are generally produced before the voice acting. Music is used throughout, with anime openings and the credit sequences using Japanese pop or rock songs.
Original video animation (abbreviated as OVA) can be both animated films or split into multiple episodes to animate entire stories. Increasingly full seasons of yaoi anime containing a greater number of episodes are being released. Donghua refers to Chinese animation.
Across anime, characters are drawn to scale reflecting the proportions of the human body in reality, aside from eyes which are commonly made larger to more easily depict human emotions. Hair is often vibrantly colored and styled uniquely.
If an article involves anime then it is good to link it to the List of Yaoi Anime and add the [[Category:Anime]].
Feature length movies may be released that are also animated.
If an article involves anime then it is good to link it to the List of Yaoi Anime and add the [[Category:Movies]].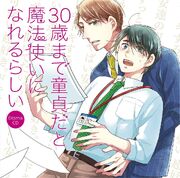 Anime, manga and video games among other formats can be adapted into radio dramas and released physically as drama CDs. They can be complete adaptions to provide voices for the characters, as well as feature side stories.
Audio dramas are usually adapted from other formats, for series that have audio dramas the [[Category:Audio Drama]] may be added.
Manga (漫画, manga) refers to the printed and digital comics published, typically in black and white, in Japan that use the Japanese language. The stories can be translated and published abroad. Compared to written novels, manga is largely image based in its depiction of events, with text overlain across the art usually in speech bubbles. A distinguishing feature of manga is that the stories are generally printed in black and white, with time constraints, maintaining focus on the art style itself rather than colors, and a reduction in printing costs being some reasons. Increasingly manga has been released digitally, such web manga retains the black and white format.
In Japan, individual manga chapters from different series would be released all together in one large magazine. Chapters from individual series would then be released in their own volumes, usually large books called tankōbon. These may contain additional content such as character profiles and views from the author.
Manga is read right to left, similarly panels across a page are read right to left and beginning with the top down.
If an article involves manga then it is good to link it to the List of Yaoi Manga, and add the [[Category:Manga]].
(漫画, Mànhuà) Chinese comics that often feature colored illustrations that includes content from Hong Kong and Taiwan. Drawings may be more realistic than the manga and manhwa counterparts and manhua can have panels in a painting style. Additionally like manhwa, content is usually fully in color. Presentation and format can be different depending on the region where the manhua is created. With traditional and simplified Chinese written language characters, where a manhua is created can also cause it to be read differently. This applies to the manner of reading, manhua from mainland China is read left-to-right like Korean manhwa yet manhua from Taiwan and Hong Kong is read right-to-left the same as Japanese manga.
Web manhua are shared via social media sites and web manhua portals. Whilst currently not financially lucrative, web manhua is becoming increasingly popular since it is easier to upload and publish content.
If an article involves manhua then it is good to link it to the List of Yaoi Manhua and add the [[Category:Manhua]].

(漫畵 manhwa) is content from North Korea and South Korea. Whilst they share the print cartoon style, unlike manga they are usually in full color throughout. There are less anime based on Manhwa and webtoons compared to manga and manhua adaptions. Examples of yaoi manhwa are Window to Window, Behind the Scenes and Dear Door.
Manhwa is read horizontally and left to right in the same manner as English books.
If an article involves manhwa then it is good to link it to the List of Yaoi Manhwa and add the [[Category:Manhwa]].
Originating from South Korea, they are a type of digital comic. Rather than being read left or right, webtoons are printed and read on one long vertical strip since that is easier to be read on phones which are being used more to access content. With smartphones and tablets, apps also allow webtoons to be viewed.
The webtoon format has been expanded to other countries, and so there can be Chinese webtoons, and Chinese web manhua. Japanese webtoons are available although generally in Japan the traditional manga industry means manga is predominantly released physically, and Japanese web manga is still in black and white. Indonesia and Thailand also release webtoons yet companies such as Lezhin and Comico will release and translate webtoons from various geographical areas.
It is more likely that webtoons will be in color and less likely to be physically printed. Increasingly some are able to feature music and animations to play in chapters. The payment model is another distinguishing feature, some initial chapters may be free and the rest available once paid for. Others may allow a certain amount of chapters to be read daily without payment where creators earn money from advertisements.
If an article involves webtoons then it is good to link it to the List of Yaoi Webtoons and categorizing them where they originate such as [[Category:Japanese Webtoon]].
As with any book, there could be cover images of the characters in a work that predominantly consists of writing.
A light novel (LN), or ranobe (ラノベ) more often features anime or manga illustrations, and can be adapted accordingly. Graphic novels are books made up of comic content.
If a series has content in novel form then the [[Category:Novel]] may be added.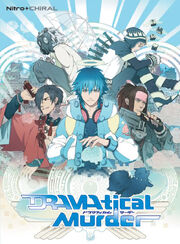 Many yaoi games are visual novels, which are digital interactive games with text-based stories, hence the novel phraseology. Visually using colored anime style art and consisting predominantly of narration, visual novels also use voice actors for the characters in the game to speak. Visual novels can be played on computer systems and video game consoles and most feature multiple storylines where player choices can shape the plot and determine the ending. If visual novels are sufficiently popular they can be adapted into light novels, manga, and anime.
For articles that involve visual novels or other games, linking them to the List of Yaoi Games, and adding [[Category:Games]] is best.
Community content is available under
CC-BY-SA
unless otherwise noted.